NBA 2K18: This Game's Core Mode And Cover Athlete Kyrie Details
fifa15-coin
Date: Sep/12/17 16:32:48
Views: 1486
Today, we introduce the upcoming video game NBA 2K18's guide, including this game's cover athlete, MyLeague mode, MyGM mode and, so forth. The game will be arriving on the 19th of September on the Xbox 360, PC, Xbox One, Nintendo Switch, PS3 and PlayStation 4.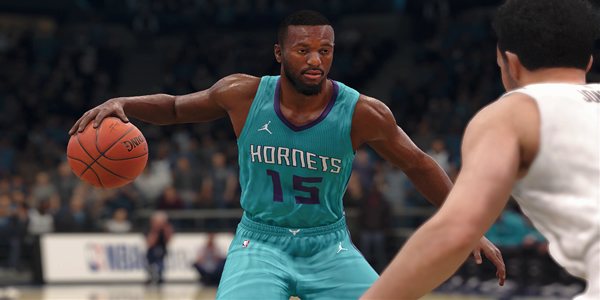 Let Us Know About NBA 2K18's Mode And Cover Star
MyTeam Mode
MyTeam mode is where you buy packs or players online and compete with a team of your choice of those athletes. The below is its official trailer, enjoy it.
MyCareer Mode
In MyCareer you control a single player and get to decide each aspect of his career. EA Sports made a few changes to this mode as well which you can click here to know more.
MyLeague Mode
MyLeague mode is the traditional franchise or season mode that has been around for years. You control a team or multiple teams and attempt to bring home a championship to your city. The game became more like the real life NBA by adding super max contracts, overseas stashing of players, and more.
MyGM Mode
NBA 2K18 revamped its MyGM mode this season, and it figures to be a huge hit. EA Sports decided on allowing you to control a former player who suffered a career ending injury, but now is running his own franchise.
Cover Kyrie
This year's cover athlete is Kyrie Irving who threw a wrench in the games plans after he was traded to the Boston Celtics. During the first release, he will be featured in his Cleveland Cavaliers uniform.
Before NBA 2K18 launches, it meet with a positive feedback, many critics praised the overall presentation and gameplay, especially for this game's the large amount of content, the new features, players are keen on buying cheap NBA 2K18 MT from U4NBA.